Product Summary
The cd4520be is a CMOS Dual Up-Counter. The cd4520be is supplied in 16-lead hermetic dual-in-line ceramic packages (F3A suffix), 16-lead dual-in-line plastic packages (E suffix), 16-lead small-outline packages (M, M96, and NSR suffixes), and 16-lead thin shrink small-outline packages (PW and PWR suffixes).The applications of the cd4520be include Multistage synchronous counting, Multistage ripple counting, Frequency dividers.
Parametrics
cd4520be absolute maximum ratings: (1)DC supply voltage range: -0.5 to +20 V; (2)Input voltage range: -0.5 to VDD +0.5 V; (3)DC Input current: ±10 mA; (4)Power Dissipation per package: 500 mW; (5)Operating temperature range: -55 to 125 ℃; (6)Storage temperature range: -65 to 150 ℃.
Features
cd4520be features: (1)Positive or negative-edge triggering; (2)Synchronous internal carry propagation; (3)100% tested for quiescent current at 20 V; (4)5 V, 10 V and 15 V parametric ratings.
Diagrams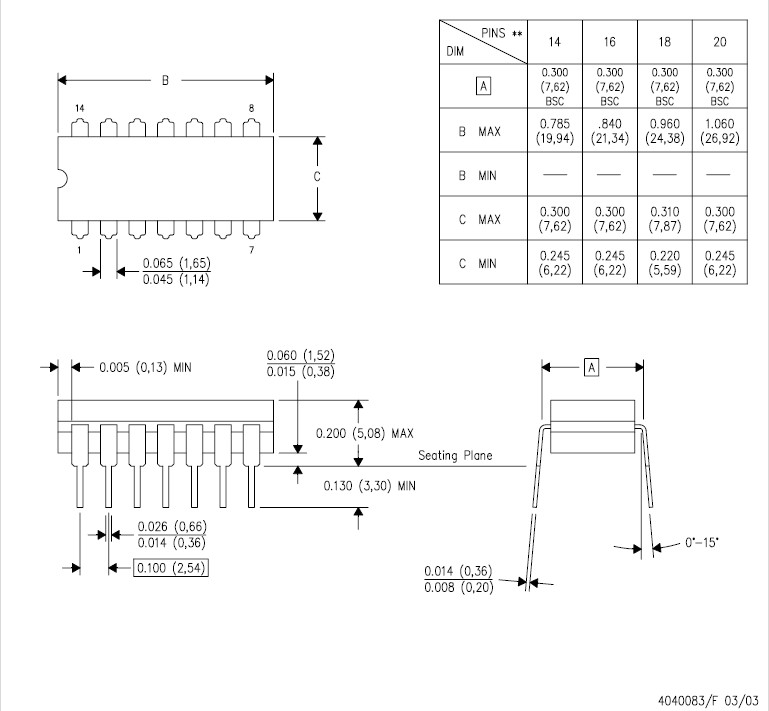 Image
Part No
Mfg
Description
Pricing
(USD)
Quantity

CD4520BE

Texas Instruments

Counter ICs Dual Binary Up

Data Sheet



| | |
| --- | --- |
| 0-1: | $0.29 |
| 1-25: | $0.25 |
| 25-100: | $0.19 |
| 100-250: | $0.18 |


CD4520BEE4

Texas Instruments

Counter ICs Dual Binary Up

Data Sheet



| | |
| --- | --- |
| 0-1: | $0.32 |
| 1-25: | $0.25 |
| 25-100: | $0.21 |
| 100-250: | $0.14 |